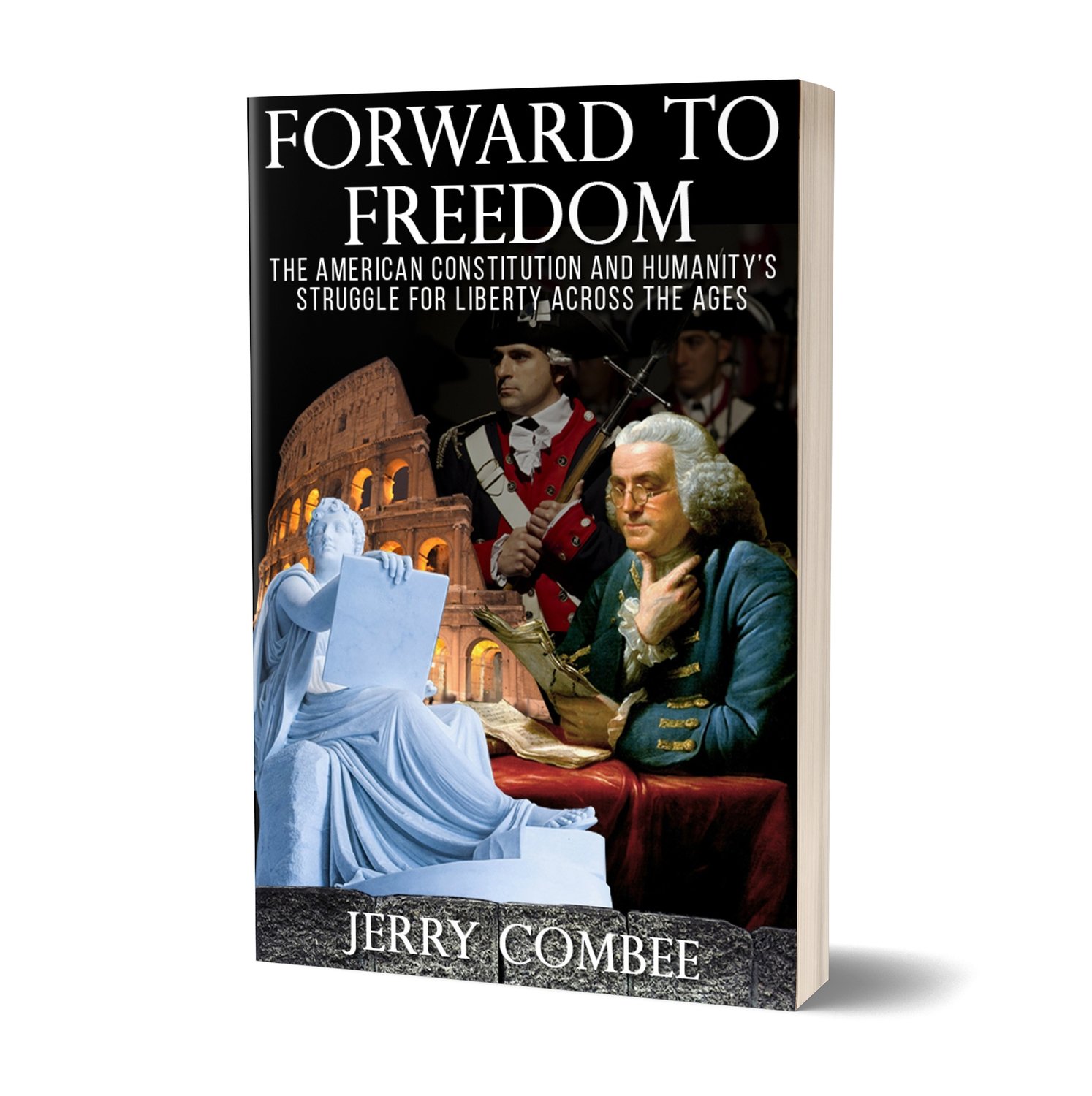 Forward To Freedom
SKU PA75518
Product Details
Forward To Freedom: The American Constitution and Humanity's Struggle for Liberty Across the Ages
A timely publication for Americans in 2021!
At last! A book clearly explaining the historical roods and the sources of inspiration the Founding Fathers drew upon to create the Constitution of the United States of America..
Dr. Combee delivers a fast-paced, informative, and inspiring account of the origins of the American Constitution, as well as what inspired the Founding Fathers to create and implement this world-changing document and its resulting form of government.
Forward To Freedom differs decisively from other works written on the Constitution and its historical background.
• It goes beyond examining America's colonial and revolutionary period—even our English political and legal heritage. It also traces the influence of political ideas reaching back to the ancient Greeks and Romans. ...and even earlier!
• It allows us to more understand the minds of the Founding Fathers by presenting America's history not as a meaningless mass of facts but as a process under the superintendence of Divine Providence. The Founding Fathers often spoke of Divine Providence and believed that God had entrusted them with the opportunity to not only establish free government in America but also to advance the future of freedom for all mankind.
What others are saying about Forward To Freedom:
Bravo! One of the best!
I have read many works on political philosophy and history and must say that this book ranks among the best I have encountered. —G.L. Jackson
A Welcome Positive Note for America in the Current Atmosphere of Slash and Burn Analysis
As a History and Government teacher of long experience, I am always searching for a text that is accessible to my students. This book by Mr. Combee is just that sort of work; clear and concise, with a logical format, steady progression from one topic to the next, and a point of view. ... I am using this book as a supplemental text for my classes and would recommend it to any teacher for the same. — BJ Amazon
For Schools, Colleges, Teachers, and All Citizens
Jerry Combee is a serious and highly regarded scholar of American politics and history. This book is an open, comprehensive, fast-paced, and easy to understand overview of America's political history. — John T.AgrestoComprehensive Book on the Constitution
I have read many works on political philosophy and history and must say that this book ranks among the best I have encountered. Combee delivers. — Amazon Review

Enlightening and Educational
I learned here many details regarding the centuries long evolution of the concept of man's unalienable right to freedom. Confirms my belief that a government's role is to be more of a referee than a director. —CedarPhil
This Book is Amazing!
Until now, I did not understand the purpose of the Federalist Papers, and Dr. Combee explains this and more so clearly. I would have liked to have studied this book 50 years ago when I was in high school. I am glad to have read it now. Forward To Freedom should be required reading for each and every of our U. S. senators and representatives. —Fred Hinker
Beautifully Enlightening
The author clearly explains the surprising (to me) origins of the US Constitution. He explains beautifully the history and process that led the Founding Fathers to the development of this incredible never-before-conceived recipe for governance without tyranny. As a naturalized citizen of the United States, I loved it! —M. Niland
Save this product for later